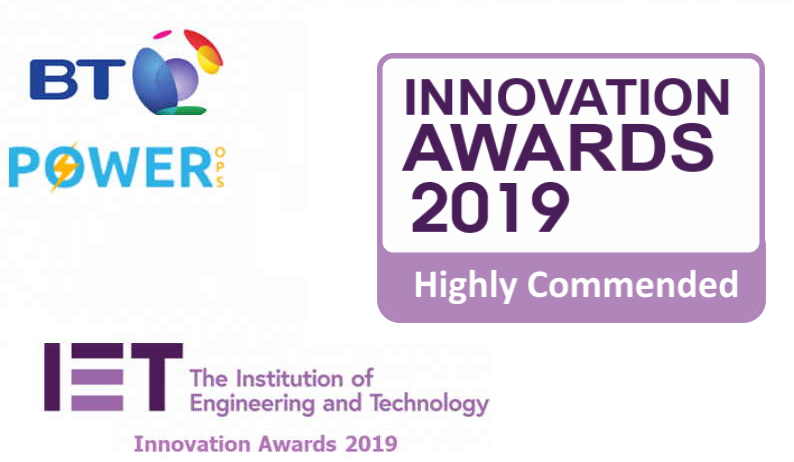 Power Ops wins the 2nd prize at ΙΕΤ Innovation Awards
Synelixis Solutions S.A. is delighted to announce that Power Ops has been granted the distinction "Highly Commended" at the most prestigious awards in UK, the IET Innovation Awards 2019, officially marking Power Operations one of the most innovative companies in the UK.
Power Operations Ltd (Power Ops), Synelixis' UK based spin-off on energy analytics and blockchain technology, has been granted the 2nd position prize at the Institution of Engineering & Technology (IET) Innovation Awards 2019, for the category "Communications".
Each year, IET Innovation Awards set out to recognise and celebrate the best new innovations across science, engineering and technology with 16 awards categories.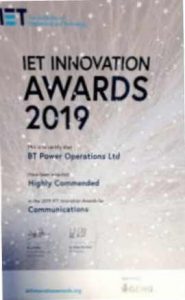 In close collaboration with British Telecommunications (BT),  Power Operations (Power-Ops) has developed the Next Generation Energy Grid Management (GEM-NG) framework. GEM-NG offers an innovative solution to secure and simplify the work and collaboration of Smart Grid operators and IT service providers and facilitate their inter-operation. GEM-NG builds upon and integrates some of the latest developments in the leading edge communications world including Blockchains, 5G, Multi-Access Edge Computing and Network Function Virtualisation and applies them to the energy sector. GEM-NG successfully showcases significant improvements in the fields of advanced metering and active control in smart energy grids.
On winning, Mr. George Nikolakis, Power Operations Director said: "We are extremely pleased and proud to have won the Highly Commended Award of 2019 of IET's Innovation Awards. The award highlights a very successful collaboration between Power Operations and British Telecom, as a result of H2020 research project NRG-5".
The ΙΕΤ Innovation Awards 2019 winners and shortlisted entries can be seen here.