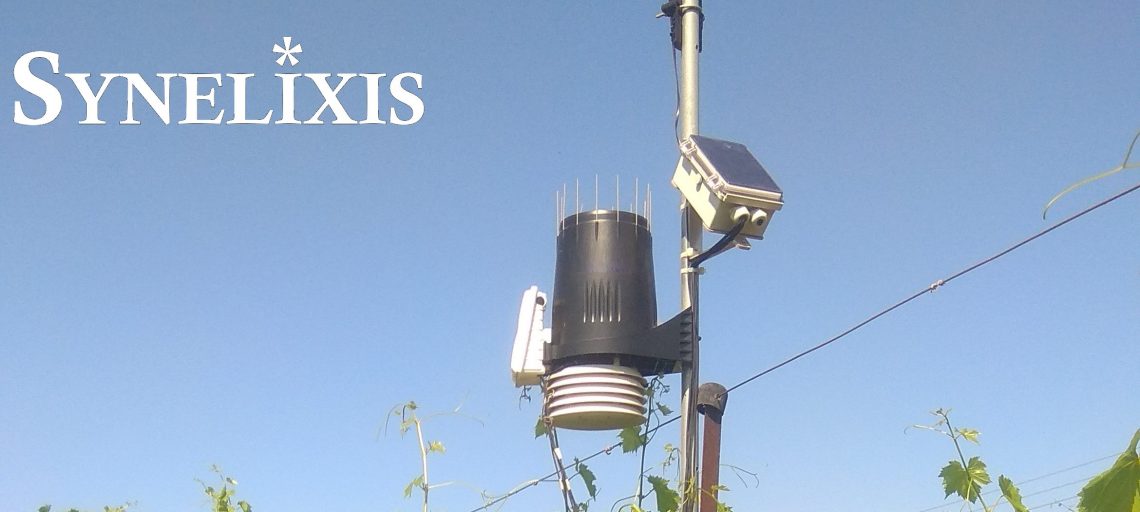 New SynField installation at Dexameni (Greece)
A new SynField installation at Dexameni (Ktiato, Greece) for early prediction of vineyard deseases.
The installation consists of a SynField Head Node (HN) equiped with a Davis Weather Station – measuring wind direction and speed, air humidity, temperature and rain volume – one METER Environment EC-5 soil moisture sensor and a leaf wetness sensor.
All measurements are easily accessible from any PC, laptop, tablet or mobile phone via the SynField cloud platform. To maximize installation flexibility and reliability, the SynField head node is directly connected to the patform using GPRS links.