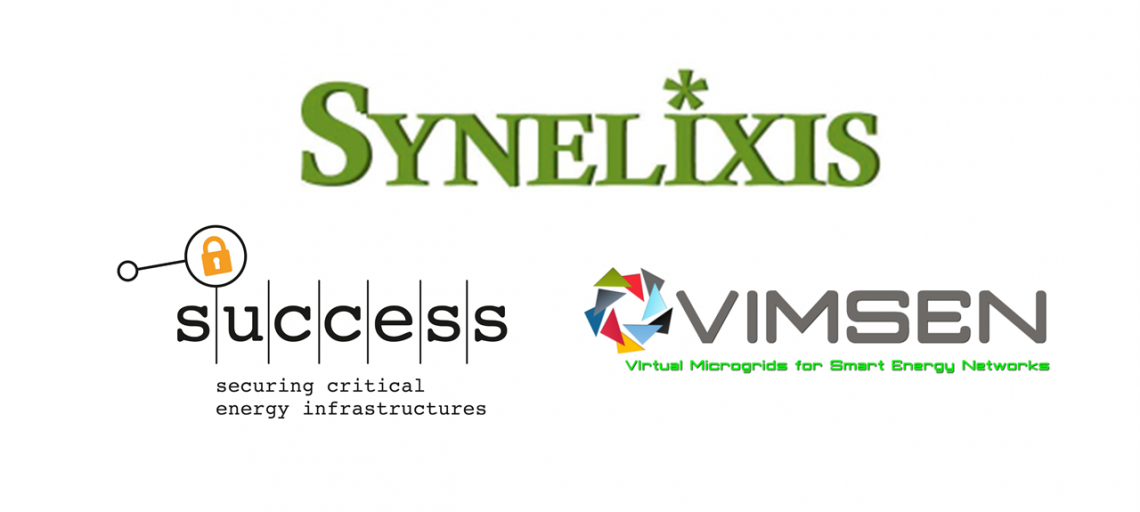 Cyberphysical security trends in Smart Energy Grids
Synelixis was invited by the EU FP7 VIMSEN project (VIrtual Microgrids for Smart Energy Networks) to present the latest advancements in the domain of smart energy grids cyber and physical security, as seen under the prism of the EU H2020 SUCCESS project where Synelixis actively participates (you may find information on the SUCCESS project here.).
In the context of Success, Synelixis has designed and is currently implementing an end-to-end Physical Unclonable Function solution for ensuring hardware-based security from the smart meters to the cloud, also undertaking the task of identifying security threats with unknown signatures by employing state-of-the-art distributed processing techniques, MapReduce  included.
The future in the energy security domain is now!