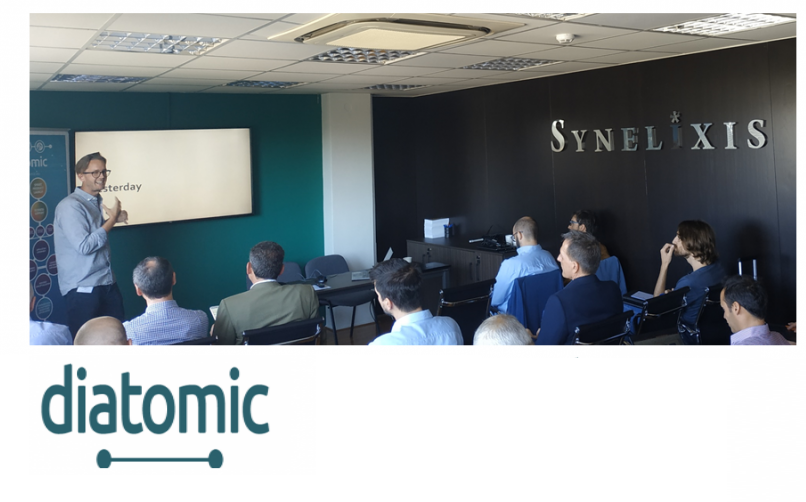 Synelixis hosts Diatomic Bootcamp
On October 9th Synelixis hosted, in its premises in Athens, the DIATOMIC Bootcamp where all the Experiments from the 2nd Open Call were gathered and met with their DIATOMIC coaches. This event followed the successful Demo Day hosted the previous day by our partner Intrasoft.
The Bootcamp proved, as was expected, to be an excellent occasion for the Experiments to receive face-to-face coaching sessions, specialised training, as well as networking opportunities with other Experiments.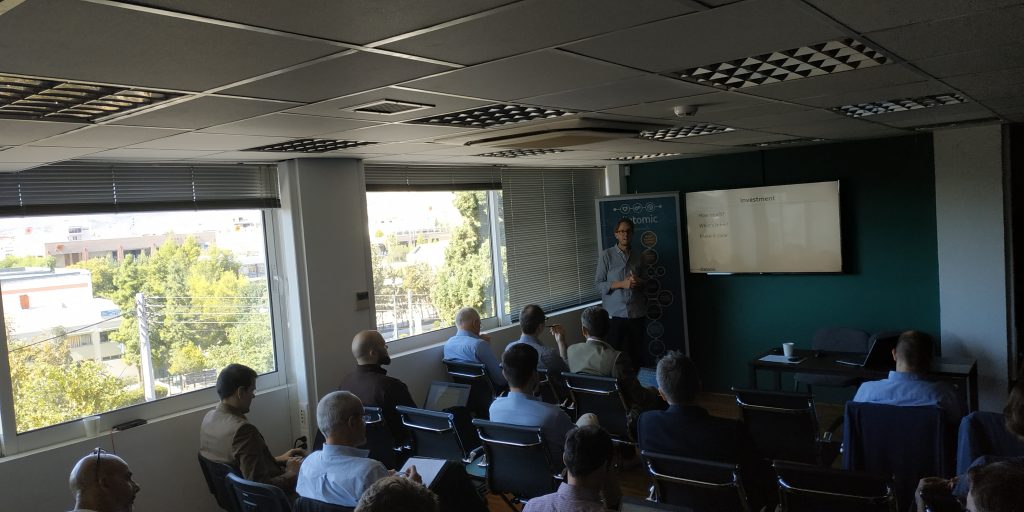 DIATOMIC is a Europe-wide, EC-backed network of Digital Innovation Hubs and aims to be Europe's foremost network of innovation hubs in the industries of health, agrifood, and manufacturing with 2 Open Calls for Application Experiments launched in these sectors.