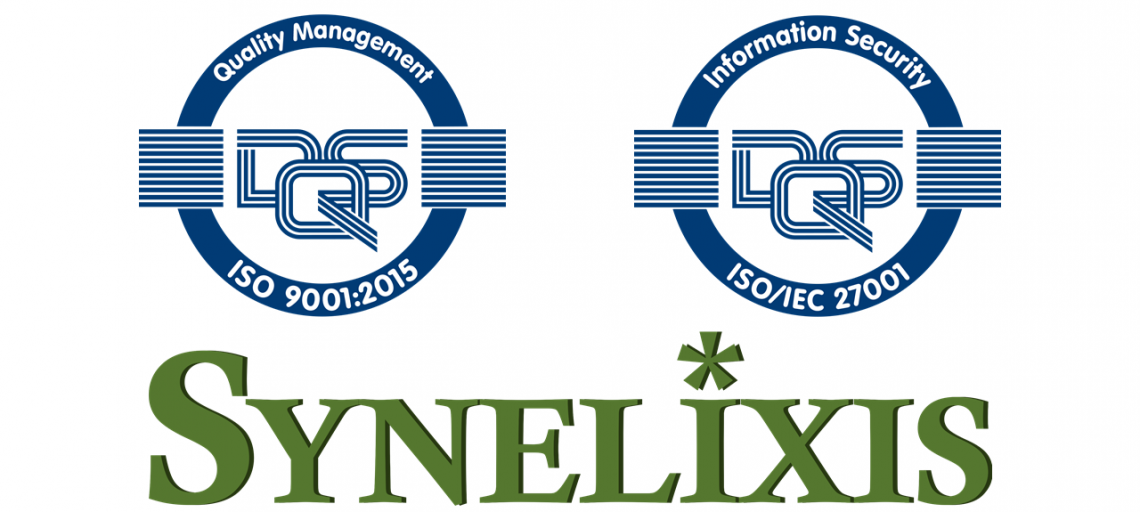 Synelixis certified with ISO 9001:2015 and ISO/IEC 27001:2017
Synelixis is proud to announce that we have successfully passed the audit for the ISO 9001:2015 and ISO 27001:2017 standards certifying that the company's processes and services are compliant these standards, with respect to managing quality and information security.
Synelixis operates on the basis of modern Quality and Safety Management Systems compliant with these standards which we are committed to support and develop, according to the principles of customer focus, constant improvement, confidentiality of information, continuous security assessment and evidence-based decision making.
In Synelixis we are proud to have certified our Quality and Safety Management Systems and prove that we strive for product quality and for security.
The International Organization for Standardization (ISO) is a worldwide federation of national standards bodies. The audit was executed by DQS Hellas a certification body for management systems, products and persons headquartered in Athens. DQS Hellas is the Greek branch of DQS Gmbh, one of the world's leading certification bodies for management systems and processes.