KYKLOS 4.0 METALICA (Smart Pipes' Manufacturing Inspection, Testing and Life Cycle Analysis)
IoT & Agriculture
METALICA implements a novel, modular, configurable, and intelligent solution for lifecycle assessment and condition-based maintenance of pipes used in hydraulic networks. The solution will provide the means for gathering and analysing digital data about the conditions of the pipes towards optimizing their lifecycle management including their maintenance, services, repair, and other lifecycle management processes. In this direction, the project will develop an innovative digitally-enabled lifecycle assessment tool for pipes, which will provide the means for optimizing both economic and environmental parameters, while providing recommendations for resolving relevant trade-offs.
METALICA introduces Digital Twin, Deep Machine Learning (ML) and Mixed Reality (XR) technology in the manufacturing of smart pipes for water distribution/irrigation and critical infrastructure to:
a) identify in near real-time (NRT) any smart pipe production discrepancy,
b) analyze and assess the produced pipes expected LCA/CBM and
c) lead to smart pipes Zero Defect Manufacturing (ZDM)
METALICA Partners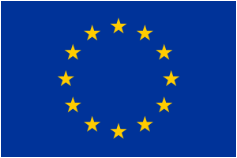 METALICA has indirectly received funding from the European Union's Horizon 2020 research and innovation action programme, via the KYKLOS4.0 Open Call #1 issued and executed under the KYKLOS4.0 project (Grant Agreement no. 872570).