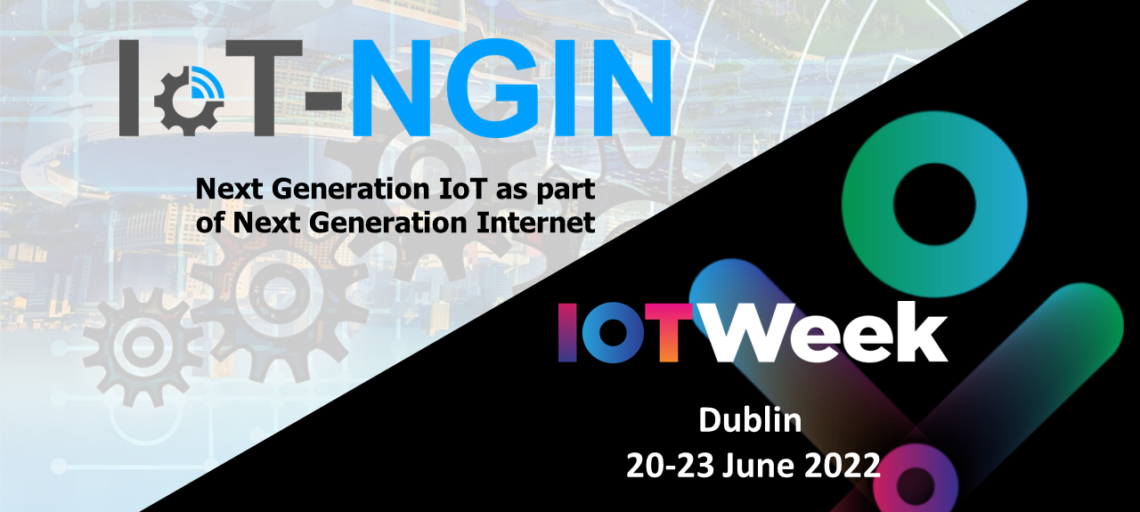 IoT-NGIN in the IOT Week 2022
Synelixis will be participating on behalf of H2020 project IoT-NGIN in the IOT Week 2022 to be held in Dublin from the 20th to the 23rd of June.
IoT Week is an annual event gathering global stakeholders specialising in IoT, as much from industry as from research centres and projects, educational institutes, and policymaking organisations.
IoT-NGIN's main technological interest lies in Machine Learning, Digital Twin, Edge Computing, AR, Decentralised Interledger and Ambient Intelligence based access control. The project introduces novel research and innovation concepts by optimising the IoT/machine-to-machine and 5G/machine-cloud-machine communications. Moreover, it enables user and self-aware autonomous IoT systems through privacy-preserving federated machine learning and ambient intelligence, with augmented reality support. The project research also focuses on distributed IoT cybersecurity and privacy while it is being validated using dozens of heterogeneous devices, including drones and robots. IoT-NGIN also enhances public awareness and increases its community by performing two open calls where IoT devices manufacturers, embedded software and FPGA/soft core SMEs are invited to join the IoT-NGIN consortium.
Dr. Theodore Zahariadis, Synelixis CTO, will participate at the panel Future European platforms for the IoT and Edge: Meta Operating Systems on Wednesday the 22nd of June and in AIOTI General Assembly on Thursday the 23th of June, while Mr. Konstantinos Railis, Synelixis Senior Software Engineer will present the IoT-NGIN results in the "Advancing at the Edge of Convergence – Future Trends, Challenges and Standards with the Next Generation Internet of Things" session in the morning of Thursday the 23rd. The session will focus on the Next Generation IoT in the domains of Energy, Manufacturing, Agriculture, Automotive and SmallPorts. Τhe project's Living Lab validation via 10 use cases in the areas of Smart City, Smart Agriculture, Smart Industry and Smart Energy will be displayed, identifying the key technological innovations introduced by IoT-NGIN in those.