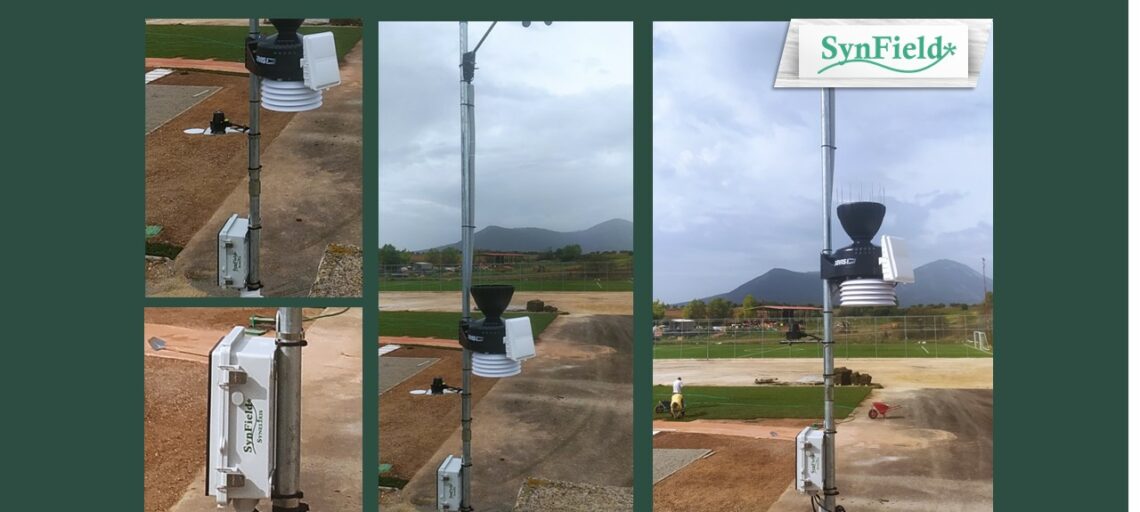 New SynField installation in Thespies, Voiotia
A new SynField installation took place in Thespies, Voiotia. The installation consists of a SynFIeld X3 head node to which sensors are connected for measuring environmental parameters such as rainfall, wind speed, wind direction, air temperature, relative air humidity, barometric pressure, solar radiation, leaf wetness, soil moisture, soil temperature, and soil electrical conductivity.
Thus, the SynField smart agriculture system can monitor and record the environmental and soil conditions prevailing in the area. The data collected by the sensors are periodically sent to the SynField platform, where the user can access the information, wherever they are, whenever they wish. Furthermore, the user can receive notifications for alarming events such as very high/low temperature, frost, low soil moisture and more.